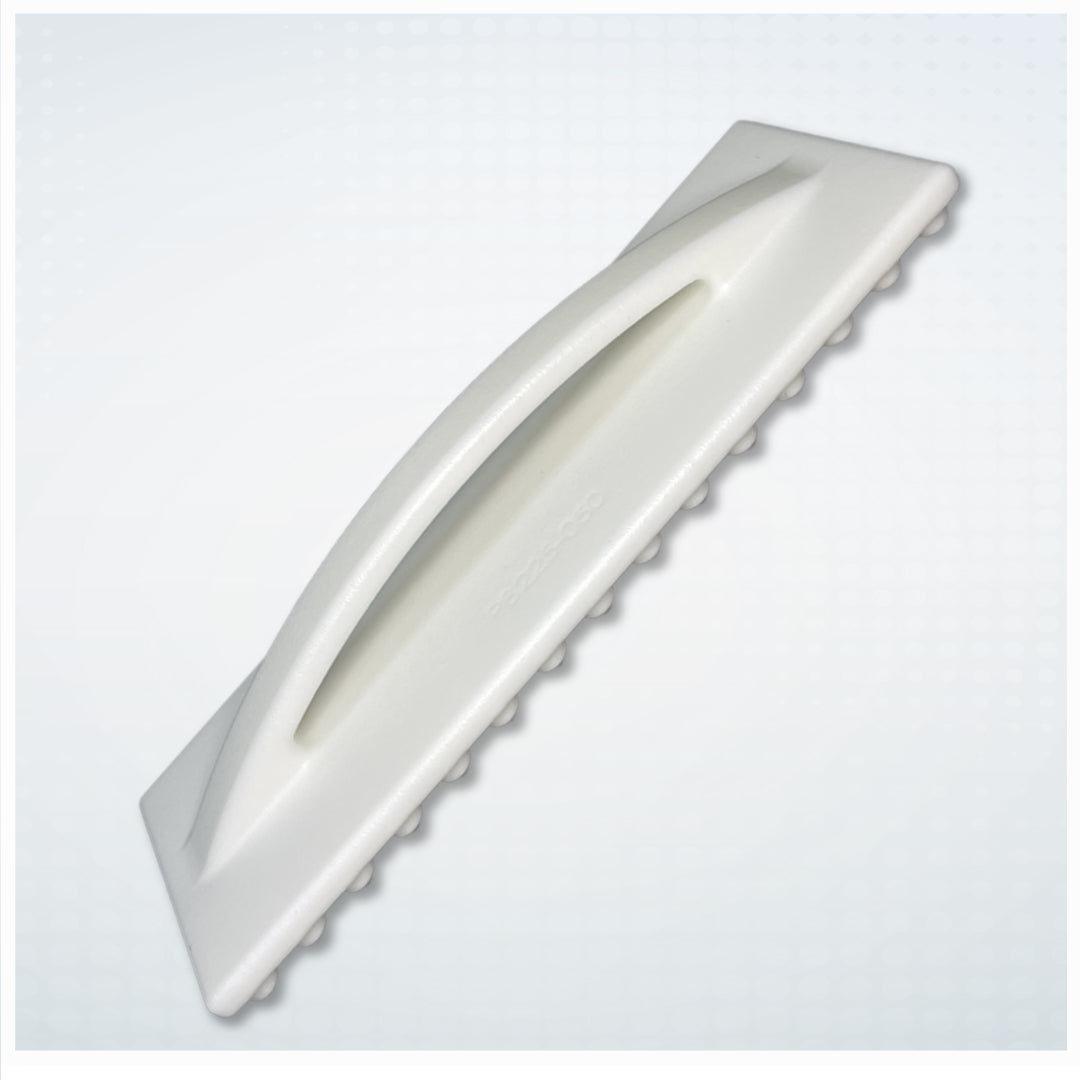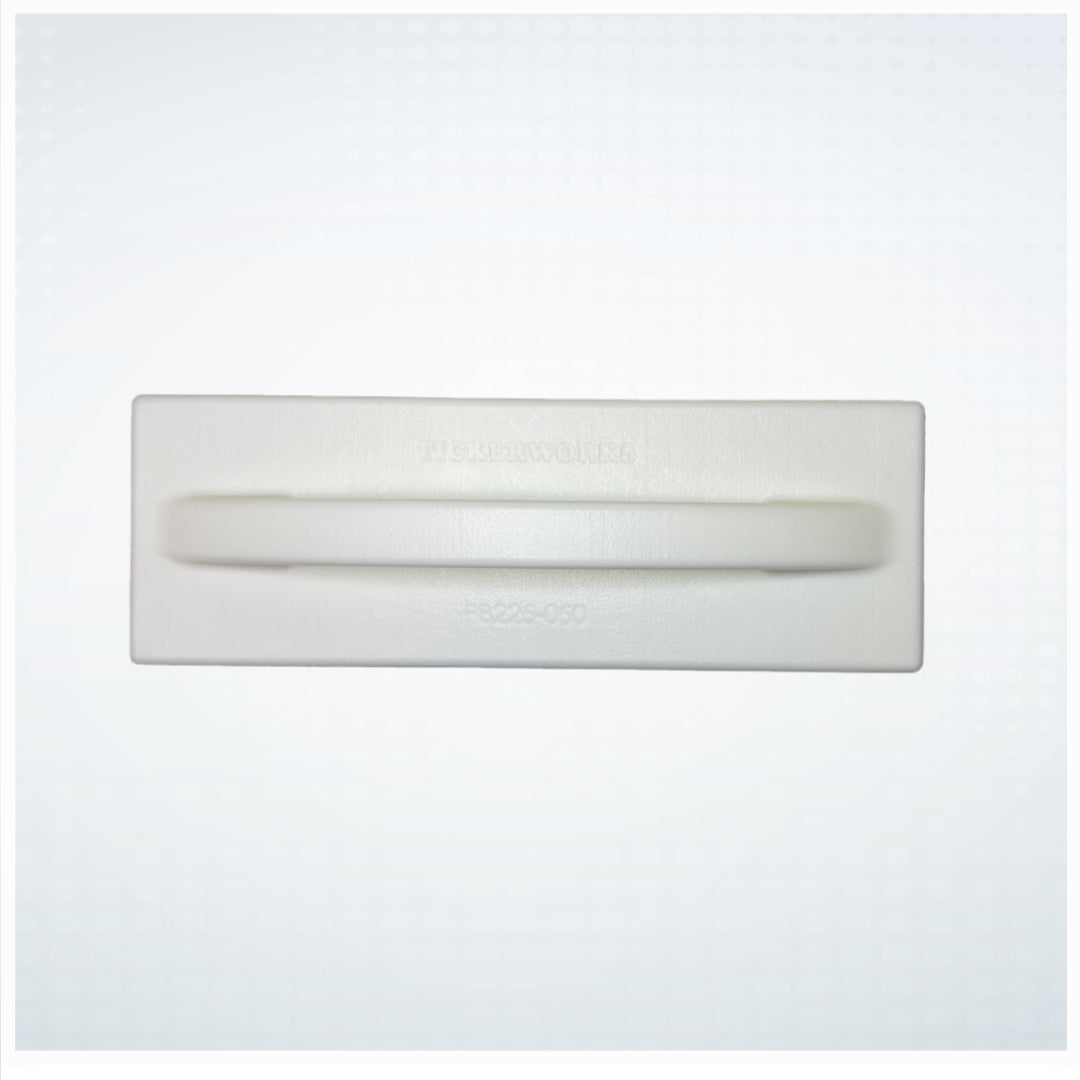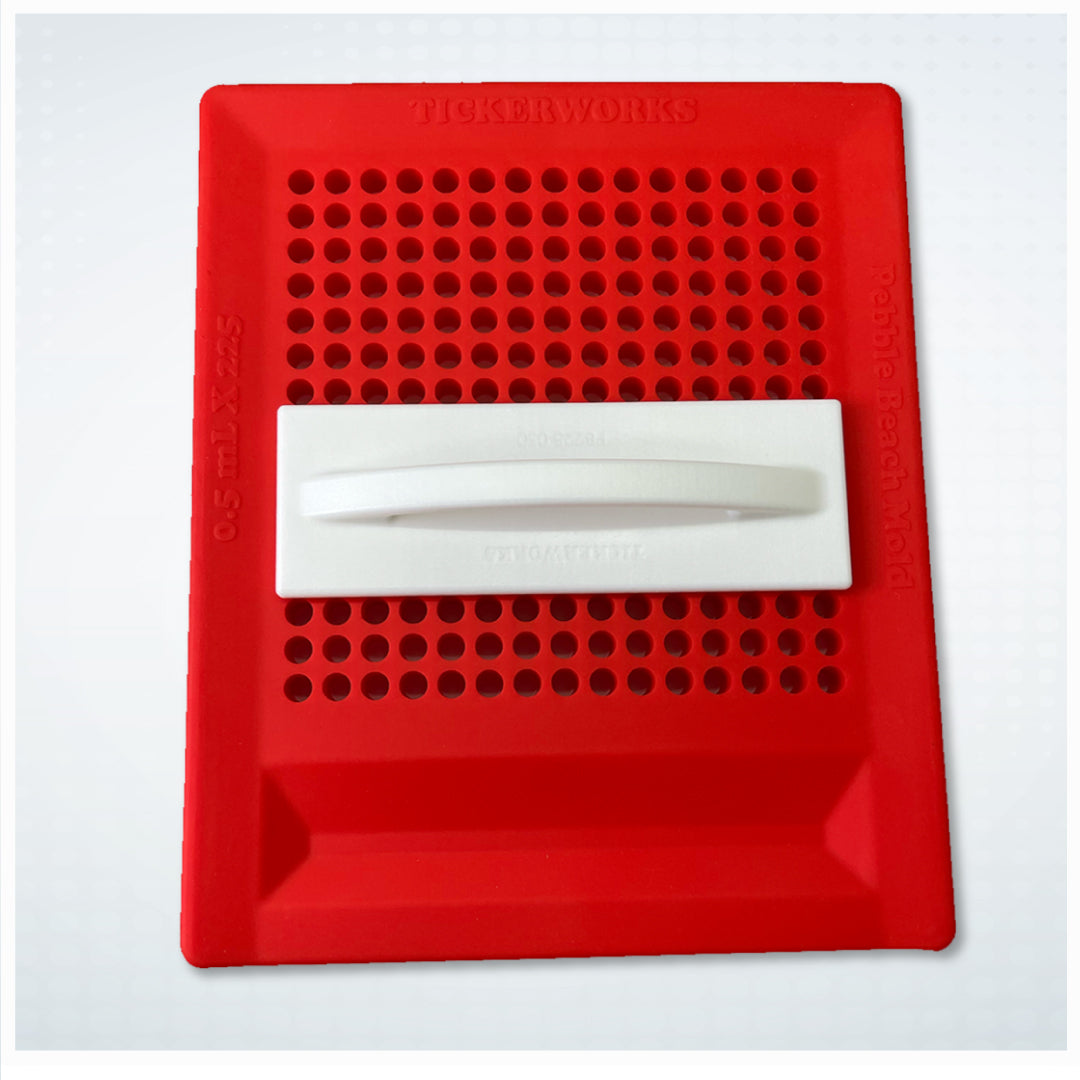 Tamper for Pebble Beach Mold 0.5X225
The TAMPER is used along with the Pebble Beach Mold in order to compress the rapid dissolve mixture while compounding. This simple compounding process requires minimal training and it is relatively fast to compound hundreds of compounds in a matter of minutes.
Our latest model,
0.5mL Pebble Beach Mold
contains
225 cavities
. Each cavity has a 0.5mL volume capacity. 
Pebble Beach Molds are manufactured with 
food-grade,
 high-density silicone and are UV-stable.
With your purchase you will receive compounding formulas with calibration data to help you save time. Furthermore, if you have questions about our formulary, or how to convert your present formulas to be used with our suppository molds you can call and speak with one of our friendly team members.
SPECIFICATIONS:
Material: White Nylon
Compatibility: Pebble Beach Mold (SKU: PBM225-050)
Weight: 56.4 g
Tamper Dimensions: 5.89 x 2.03 x 0.34 in
SKU: Tamp-PBM-0501, Tamp-PBM-0502
Features:
Easy to use
High and low temperature resistance
Heat resistant up to 140 °C
Dishwasher Safe
30-Days Money Back Guarantee
One Year Full Warranty
This Tamper may be soon purchased through PCCA (Professional Compounding Centers of America). Contact your PCCA representative to learn more.