The World's First Petite Vaginal Applicator
Gentle Dose
MAINTAINING COMFORT WITHOUT LOSING ACCURACY
Most applicators have threads or snaps making it painful and inconvenient for patients to apply their prescribed compounded medications. On top of that most applicators are too big and bulky and have the potential to injure some patients.
Dr. Jen Landa with Body Logic MD, at the Las Vegas A4M Seminar, stated that she had instructed patients to insert their vaginal cream suppositories with their fingers because most applicators are just too big and bulky. At Tickerworks, we tend to physician's concerns as well as patient's. Therefore, we have created the world's first petite vaginal applicator.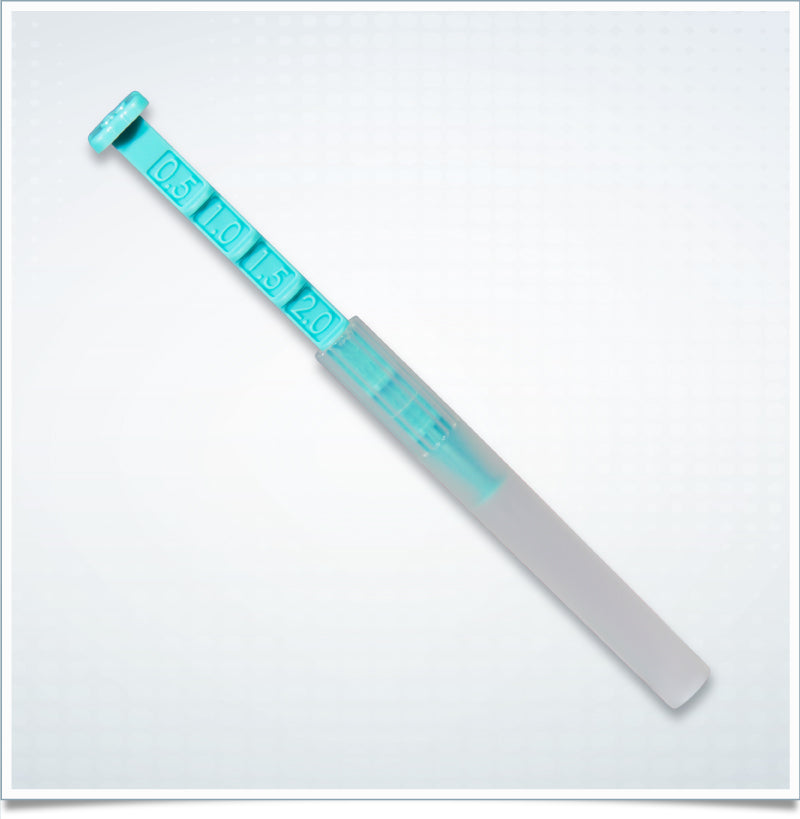 Care Made Just For You
Most vaginal applicators are too large for patient comfort, and oftentimes they may even cause permanent injury. Keeping the patients at the forefront, Gentle Dose was designed to be petite, comfortable, and easy-to-use.
The colored plunger has dosing segments that even the visually impaired can use it. This novel dosing-system empowers patients to take charge of their lives through simplicity and ease-of-use. Increased on-time refills and pharmacy profitability are mere reflections of patient comfort, satisfaction, and increased patient adherence.
The barrel tip of Gentle Dose® connects with the elevated central port of TICKER® Unlimited so that it can be accurately filled with just a few clicks!

TICKER® UNLIMITED and GENTLE DOSE are sold separately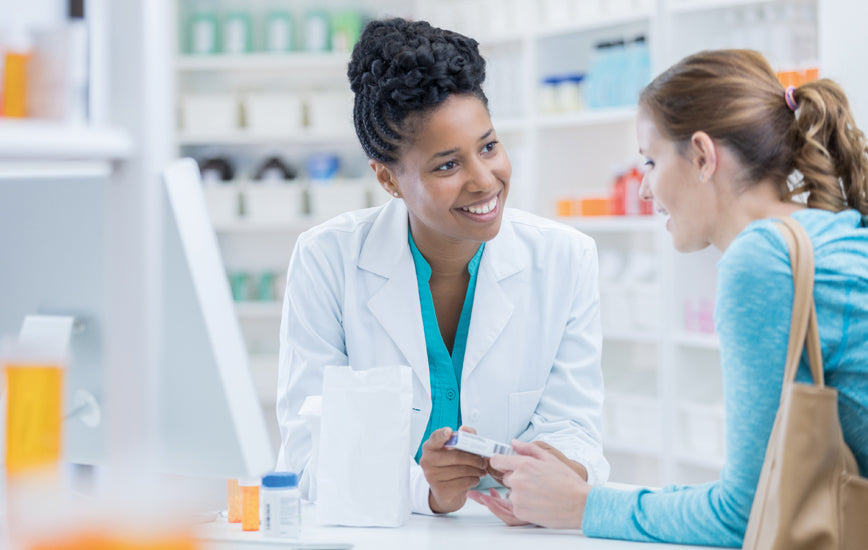 Easy To Use
Gentle Dose®— is the world's first petite vaginal applicator that is accurate, gentle, and easy-to-use. As an applicator with a wide spectrum of applications, Gentle Dose® was developed with women in mind. It can be used for single-use and multiple-use custom prescriptions.
The preparations can be inserted vaginally, transdermally, and even orally. Compounding pharmacists are now able to dispense a variety of drugs like oral flavored-gels, probiotics, antibiotics, anti-emetics, lip and tongue analgesics to name just a few. Likewise, for preventive hormone replacement therapy, medications like estradiol, estriol, DHEA, and testosterone can be self-administered at the comfort of the patient's home.
Benefits of Gentle Dose®
Easy-to-fill, easy-to-use, easy-to-store
Design and length reduces chances of self-injury
Cap included to minimize evaporation
Facilitates single-use and multiple-use applications
Suitable for gel, cream, and ointment-like formulations
Handles micro-dosing dispensations with TICKER Unlimited
Ideal for vaginal, transdermal, and oral applications
Travel friendly applicator with minimal training
Recycle Code #5 Polypropylene
Made proudly in the USA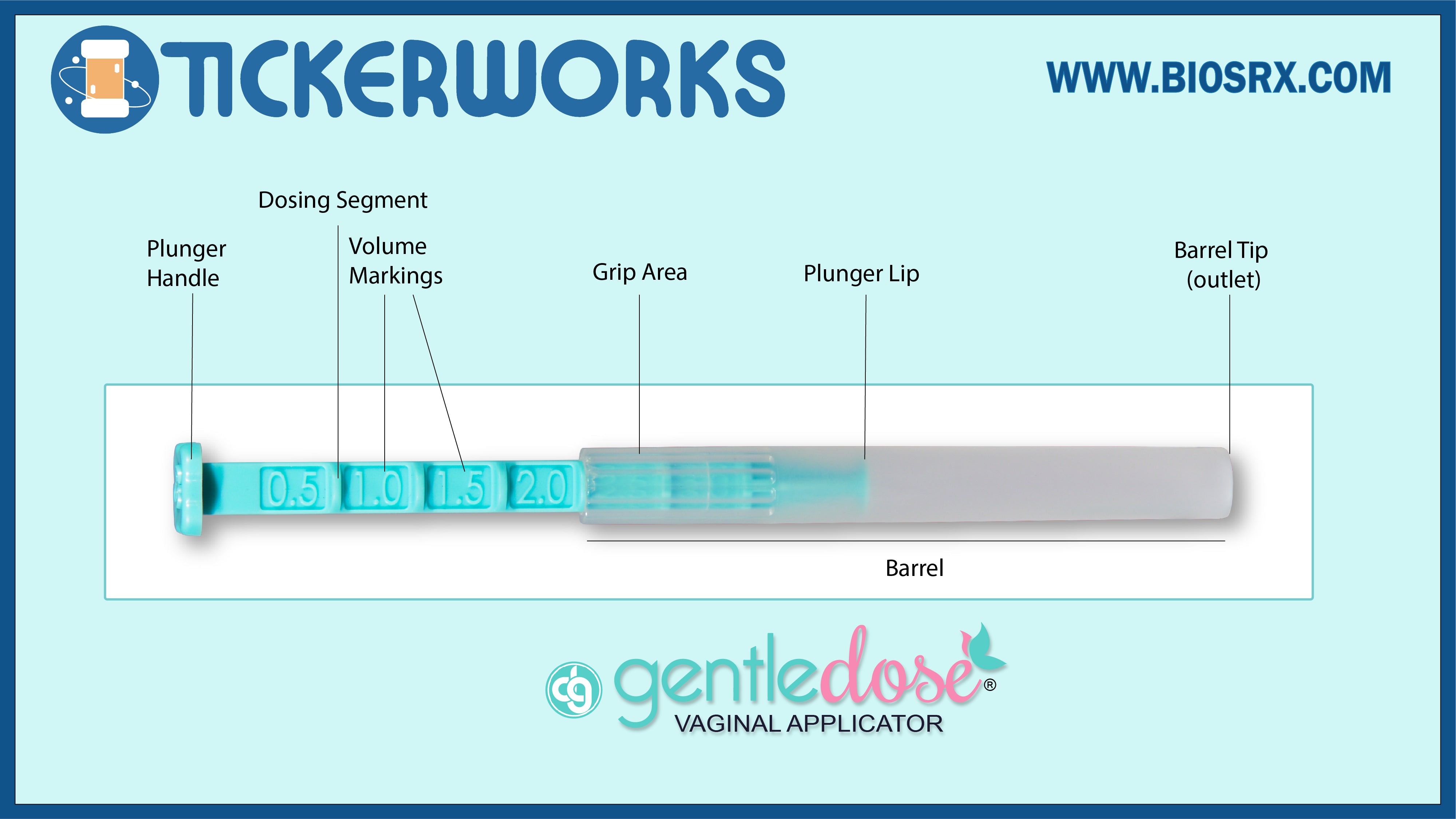 Specifications
3ML barrel capacity
0.5ML embossed dosing segments
Barrel (calibrated) measures only 3.65 inches in length
Easy-to-read volume markings and extruded dosing indicators
BPA-free, Phthalate-free
Easy grip design for better control
Anti-roll, anti-slip design
Cap to reduce evaporation
Easy-to-fill or to Pre-Fill via TICKER Unlimited
Hypoallergenic, FDA grade polypropylene resins
BPA-free, phthalate-free
Patent-pending innovation, 2016 USA