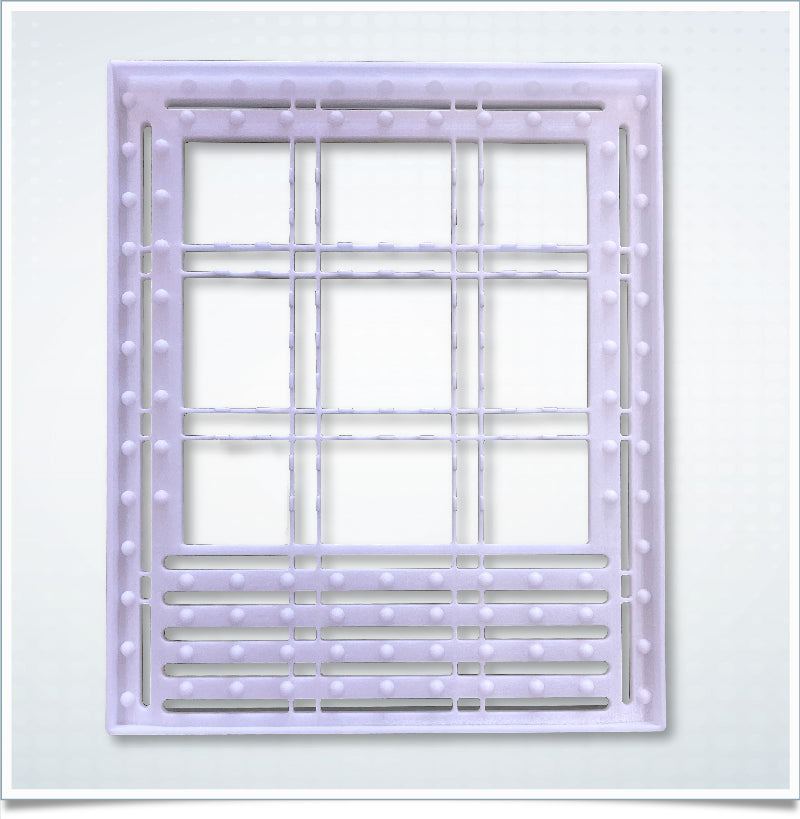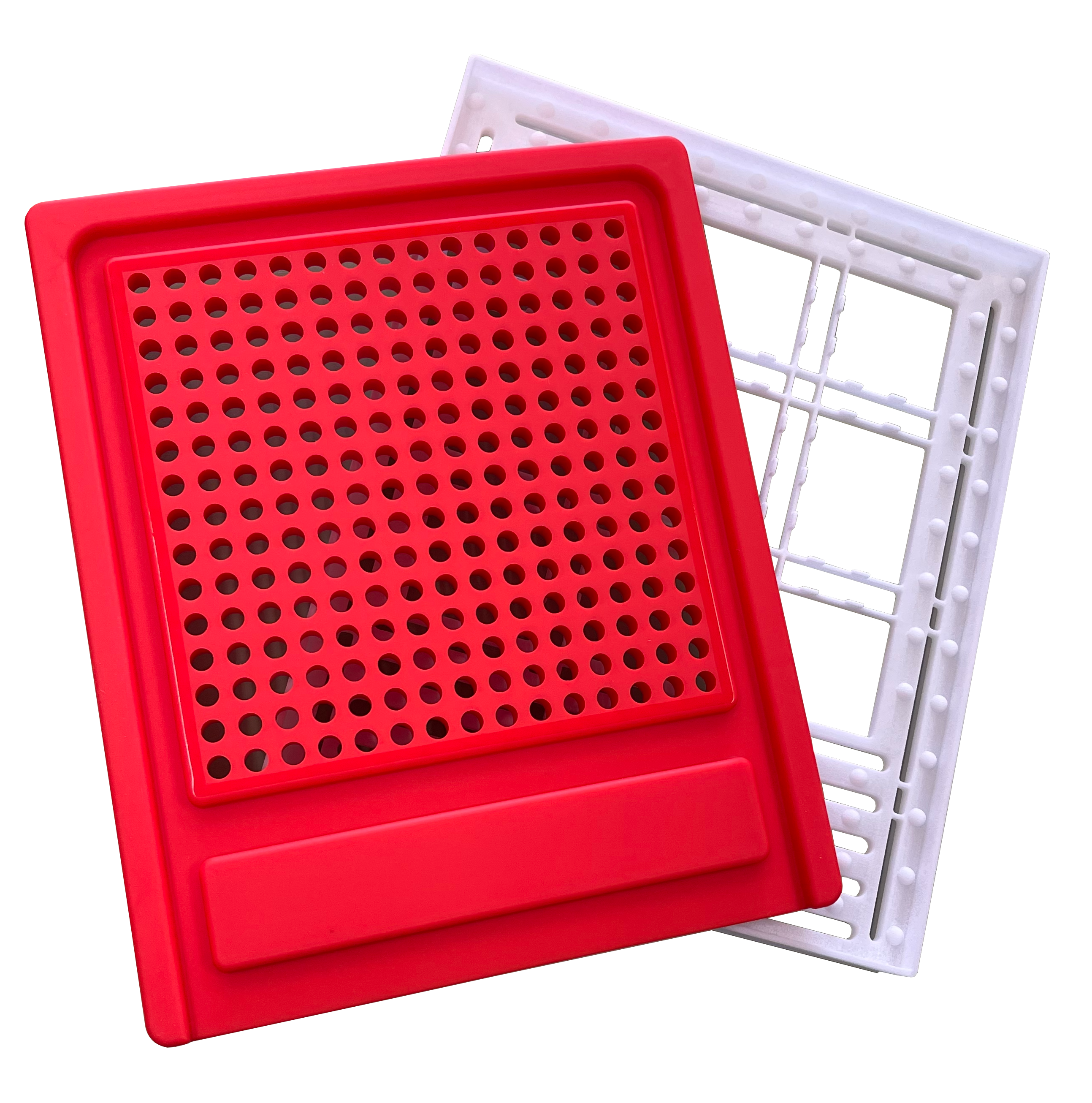 Pebble Beach Removal and Washer Support Rack
 SUPPORT RACK FOR PEBBLE BEACH MOLD (0.5ML x 225)
At TICKERWORKS we are always looking for ways to make your compounding experience easier and productive. We have developed a Multi-tool accessory to compliment your Pebble Beach Suppository Mold.

As an ADD-ON accessory for the Pebble Beach Mold, it offers the following benefits:
1. Shortens drying time of the mold while air drying
2. Improves cleaning during washing cycles by enhancing water flow
3. It protects the mold from deformation inside the dishwasher
4. It facilitates collection of the molded compounds and prevents spillage   
Do you need a stabilization rack for the dish washer? or
Do you need a tray to further enhance the removal of your compounds?
Look no further. The Support Rack Accessory  can help with both! Now you get multiple benefits from a single accessory.
INSTRUCTIONS:

Place the mold on top of the support tray, and roll to eject the formed compounds and collect them at the top of the counter. Then, to clean, simply place the mold and support rack inside the dishwasher. Lastly, if you need to air dry the mold, simply take the whole kit and let it air dry. 
The support rack is also the perfect accessory for storing your mold.
Includes: 
Support Rack

30-Days Money Back Guarantee
One Year Full Warranty
Features:
Plurality of smooth rivets to enhance water flow

Firm and durable support rack made of food-grade, nylon
Dishwasher-safe, reusable tray, heat resistant
Benefits: 
Dishwasher safe
High Productivity removal and cleaning tray
Easy to use and easy to train onboarding staff
Optimal Tech comfort 
30-Day Money Back Guarantee
SKU: RAC225-050
Weight: 300 grams
Dimensions: 9.75in x 7.76in x 0.80in
Heat resistant 
Food-grade nylon material
*Compatible with Pebble Beach Mold 0.5mL x 225