All domestic orders over $295
30 Day Money Back Guarantee
M-F 10a-6p PST; Online 24/7
IT'S TIME TO RETHINK YOUR COMPOUNDING EQUIPMENT, PRODUCTIVITY, AND EASE OF USE
"What if a single mold could be used for vast dosage forms?"

"Would it be possible to compound troches, suppositories, or RDTs with the same compounding mold?"

TICKERWORKS is pleased to introduce:
As your compounding needs in the industry evolve, we are thrilled to provide you with solutions for your daily lab challenges. "The Everything Mold" is suitable for almost every compounding laboratory and it's true to its name! You no longer need to purchase multiple molds for making different dosage forms. Plus, make them in flash! Again and again.
Start your day fresh with a TICKERWORKS mold, that you'll pull out of the dishwasher, gather the ingredients, and you are set to go. With our "Pour and Disperse Method", you can make hundreds of troches, suppositories, pet treats, and even RDTs, faster than ever. The compounding method is so simple, and training your staff with our system it's like...a piece of cake! When you are done, throw everything in the dishwasher.
→ Learn More About Our New Mold System ←
Make hundreds of RDTs, suppositories, troches, or pet treats in just a few minutes.
---
---
Rapid dissolve tablets can be stored without the worry of melting under normal conditions. These tablets dissolve in your mouth in under a minute, making both their production and use a quick and easy process. For the life of a busy compounder, and a busy patient, RDTs offer the perfect solution.
About the Pebble Beach Mold
Pebble Beach Molds are manufactured with food-grade, high-density silicone. These molds are UV-stable and they offer high-flow properties to enable complex material formation and does not support microbial growth. In addition to high impact resistance, our silicone molds offer resistance to chlorine, most sanitizers, and common lab cleaners.
The Everything Mold Specifications

Cavity Volume: 0.50 mL
Total Cavities per mold: 225
Fits up to 150mg of most API per cavity
Heat resistant up to 302°F (150°C)
Compatible with most suppository and troche bases (i.e. PCCA, Xenex Labs, Fagron, Medisca).
Download the specification sheet for the mold here.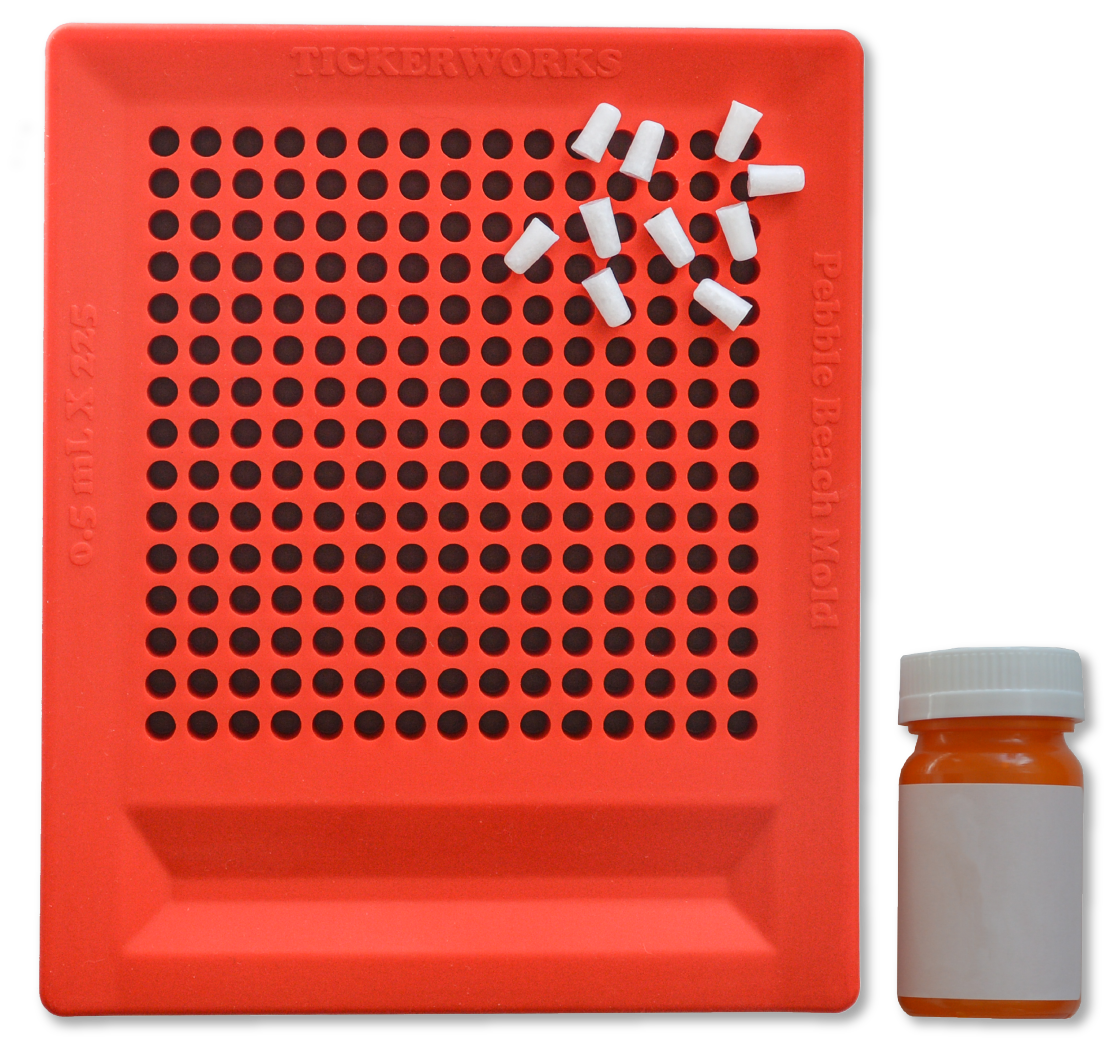 Reusable, dishwasher-safe
Multi- Use (suppositories, RDTs, Troches, & more!)
Easy to use Two Part System
Pour and Disperse Methodology
Roll-eject technology: Releases the products off the mold
Durable food-grade silicone material 
---
The Everything Molds feature numerous accessories depending on your needs and they are sold separately. These include compression tampers used when making Rapid Dissolve Tablets or Triturate Tablets, or if its necessary for you to
---
Pebble Beach Removal and Washer Support Rack
At TICKERWORKS we are always looking for ways to make your compounding experience easier.
Need a multi-use removal and cleaning tray to help make the process of using the Everything Mold that much smoother.
Do you need a stabilization rack for the dish washer? or
Do you need a tray to further enhance the removal of your compounds?
Look no further. The Pebble Beach Removal and Washer Support Rack  can help with both! Now you get more than one use from a single product.
---
Removal Support
Place the mold on top of the support tray, and roll to eject the formed compounds and collect them at the top of the counter.
Dishwasher Safe
At high temperatures, silicone has a tendency to bend. We recommend having the mold lay flat while on the dishwasher. Now with the support tray, you can practically place the mold at any angle and not worry about deforming your mold.
Dry and Store
The tray facilitates drying and it is the perfect accessory for storing your mold.
---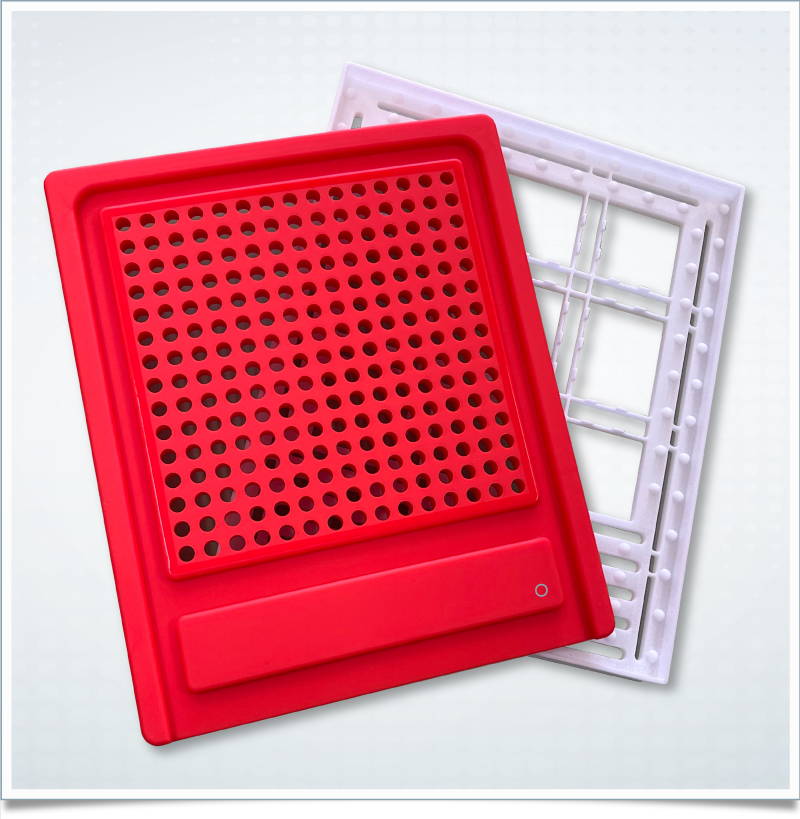 Recieve emails with our latest releases, offers, guides and more.