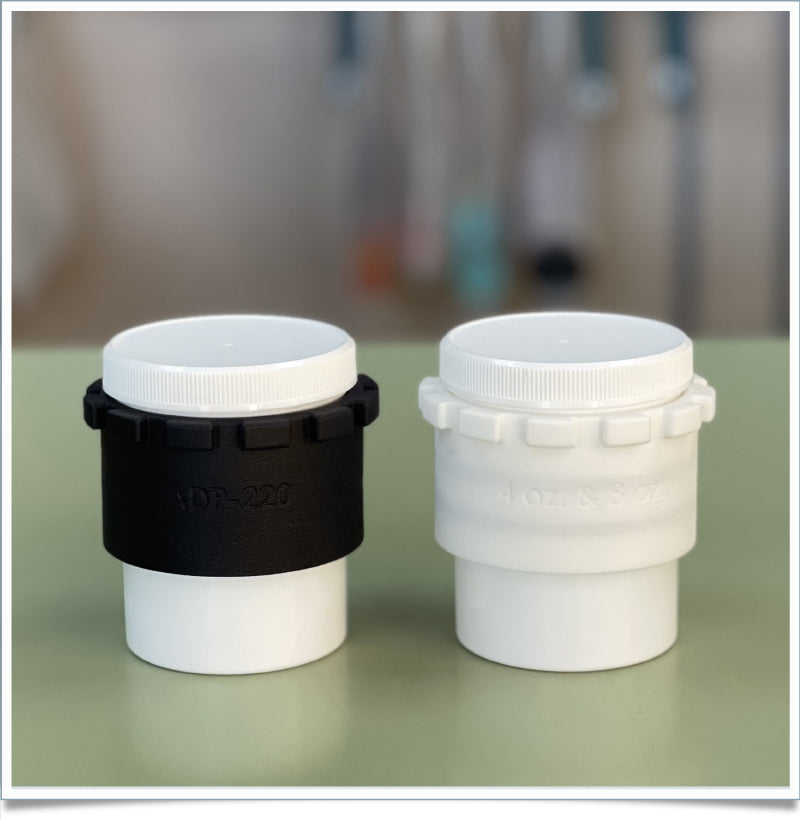 ADAPTER FOR DISPENSE-READY MIXER JARS
The one adapter for the most commonly dispensed jars in your compounding lab.
Using a centrifugal mixer can save time, but the expense of purchasing jars for these mixers can be prohibitive. The high cost per unit makes it difficult for compounding pharmacies to dispense directly into the jars, resulting in lab technicians having to spend extra time transferring the mixture from the mixing jar to the final container.
To address this issue, we have developed an adapter that fits two sizes of TICKERWORKS' jars. Constructed from nylon with silicone rings, this adapter is highly durable, offers excellent impact strength, medium flexibility, and is highly resistant to environmental factors. This innovative adapter seamlessly integrates into the mixing chamber of CENTRIMIX® AX-10G or similar models.
TICKERWORKS' polypropylene jars are not only cost-friendly but also sturdy enough to store stock or dispense medication to patients. The jar's shape closely resembles that of other centrifugal jars, minimizing the need for formula adjustments in most cases.