The Syringe that clicks!
TICKER® Classic
Ticker Classic
TICKER® Classic
TICKER® Classic the innovative metered topical applicator with a holding capacity of up to 37 mL, dispenses 0.05 mL, putting the power of precise dosage control in the hands of patients. Experience unparalleled precision, accuracy, versatility, and user-friendly operation with TICKER, your go-to solution for creams, gels, moisturizers, and ointments.
The revolutionary "Syringe That Clicks!" is available in five colors; Pink, Violet, Maroon, Teal, and White.
Benefits of TICKER
Easy-to-Use for patients of all abilities
Dispenses Any Dosage* so your doctors can easily prescribe what your patients need
Dispenses Any Dosage so your pharmacy staff and patients no longer have to switch between applicators and be re-trained when the dose changes
Unique dosing mechanism makes TICKER the most accurate metered applicator available on the market
Travel-friendly dispenser (Does not ooze-out with pressure changes like other clicking devices)
Environmentally friendly
Made in the USA
Color coding increases safety for patients using multiple topical medications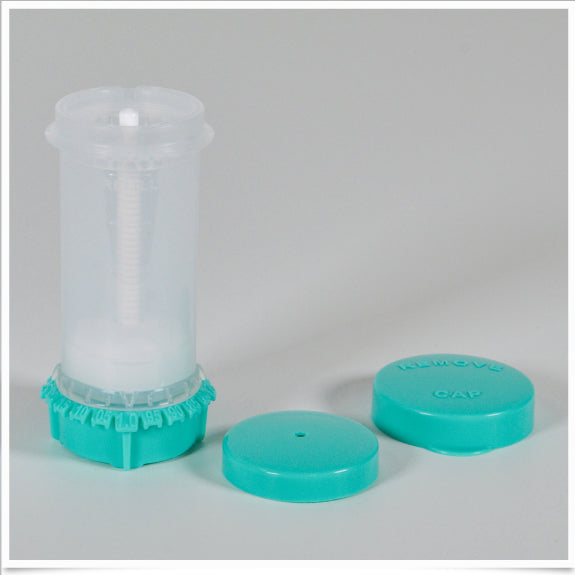 Features
BPA-Free
Phthalate-Free
UV Protection
FDA medical grade polypropylene material
Recycle Code #5 polypropylene resin
Holds up to 37 ml of cream/gel/ointment medicament
Each click dispenses 0.05 mL*
Five clicks (1/4 rotation of the base) dispenses 0.25 mL*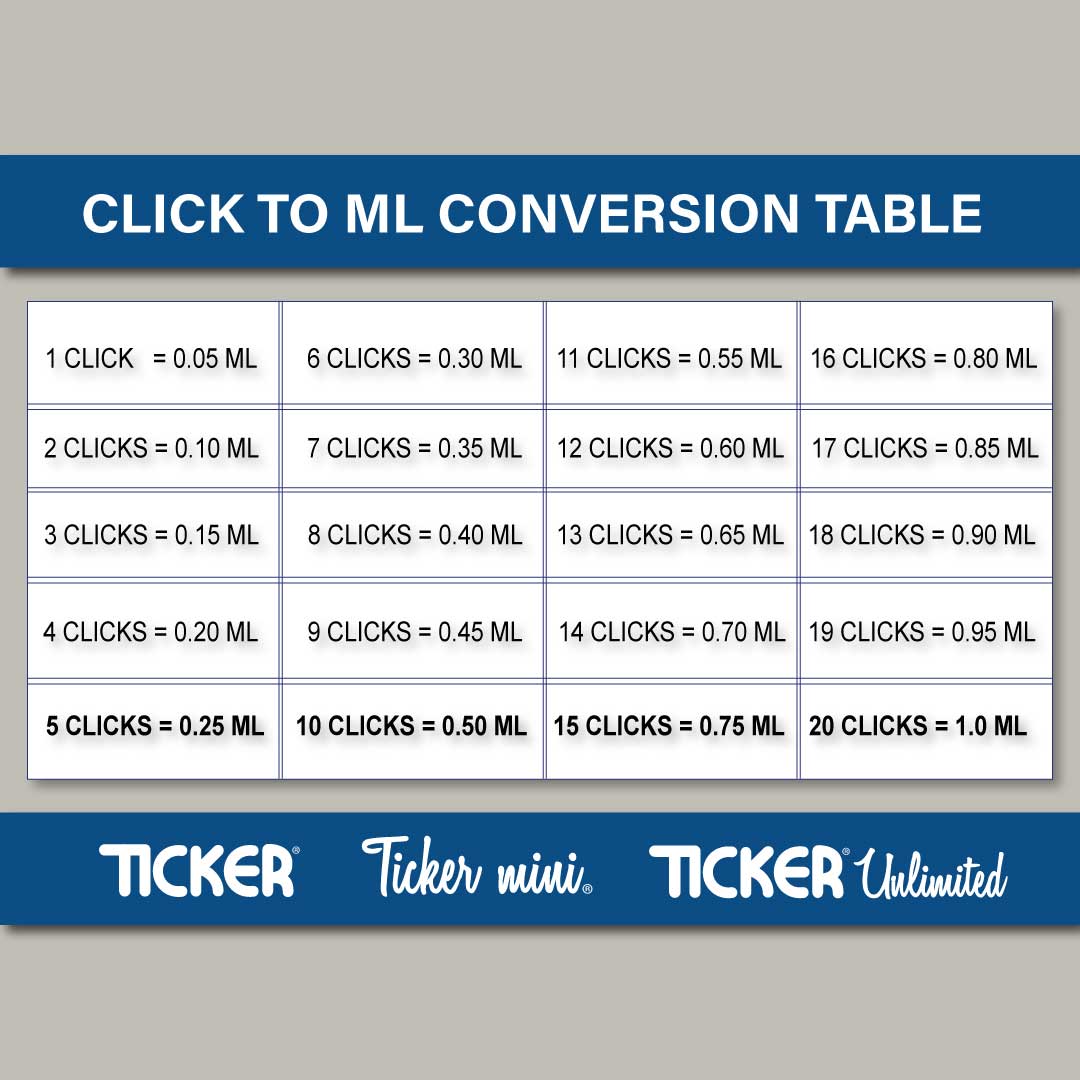 TICKER Classic
SPECIFICATIONS
Dispenser Capacity: 37 mL
Dispensation/CLICK: 0.05 mL
Residual Volume: 2.5 mL
Approximate Priming: 0.5mL (10 clicks; half-turn)
Packaging: 40 units per BOX
Audible and Tactile Feedback: Per Click and at every 90 degrees
SKU: T37-color-40
*Experiments were conducted with PCCA Lipoderm®(Lipoderm is a Trademark of PCCA)®HRT Base, Medisca®  HRT Cream,  Conversion Chart based accuracy studies for commonly used HRT Bases sold across the USA to compounding pharmacies. The results obtained are average values obtained from HRT bases with similar densities.