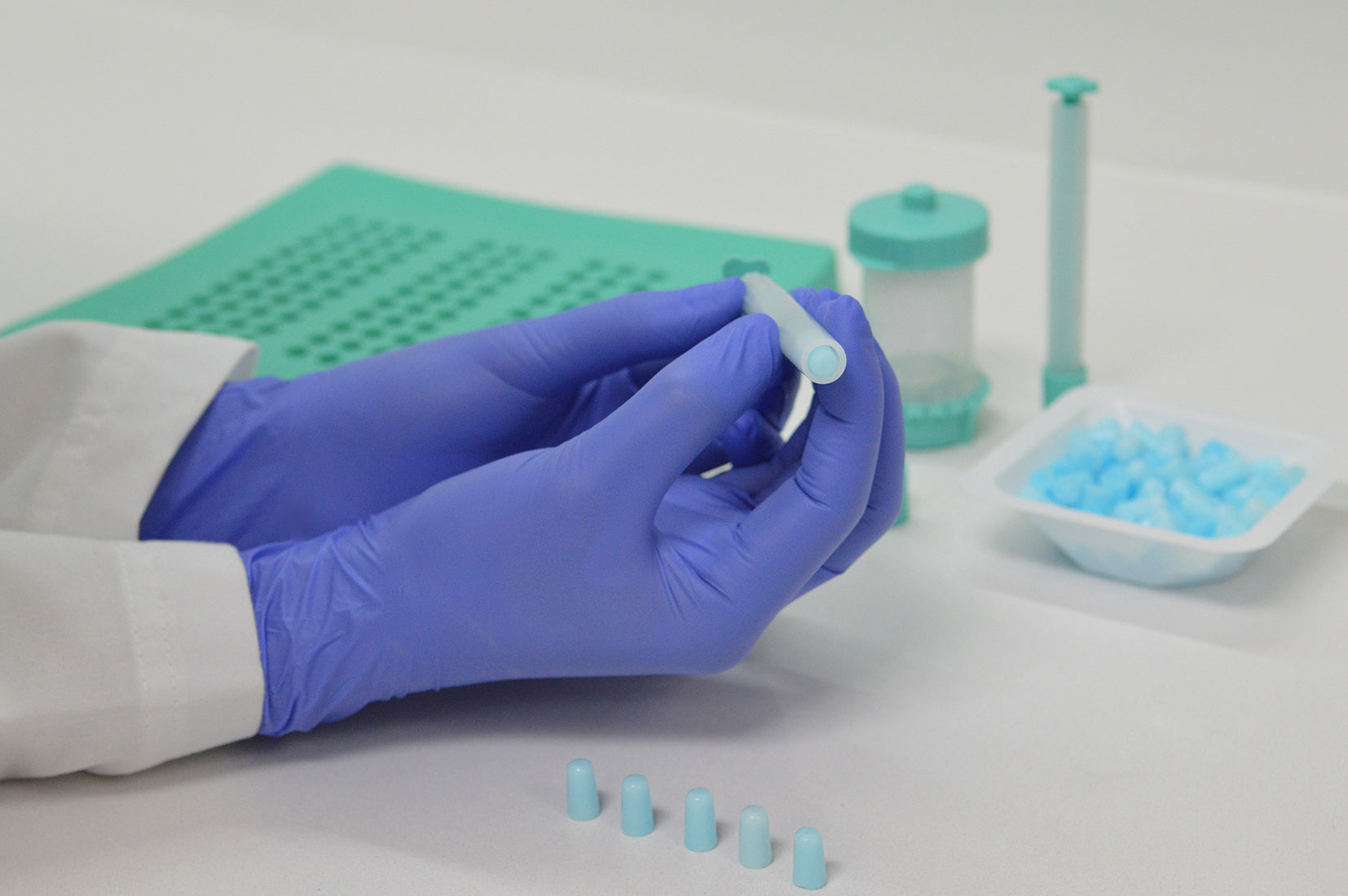 Suppository Molds
First released as mini-Suppository molds in 2018, Pebble Beach Suppository Molds are now available in three options. Compounding pharmacies can order Pebble Beach Molds with either 0.25mL, 0.5 mL or 1.0 mL cavities, depending on their API needs. The 1.0 mL molds are available in both 100 ct. and 500 ct. cavities. All of the Pebble Beach Molds are durable, semi-flexible, and heat resistant. 
The groundbreaking advantage of Pebble Beach Compounding Molds is the potential to fill cavities in a single step with the Pour & Disperse method while compounding, instead of having to fill each cavity one at a time. Your pharmacy can easily compound 30 suppositories or 500.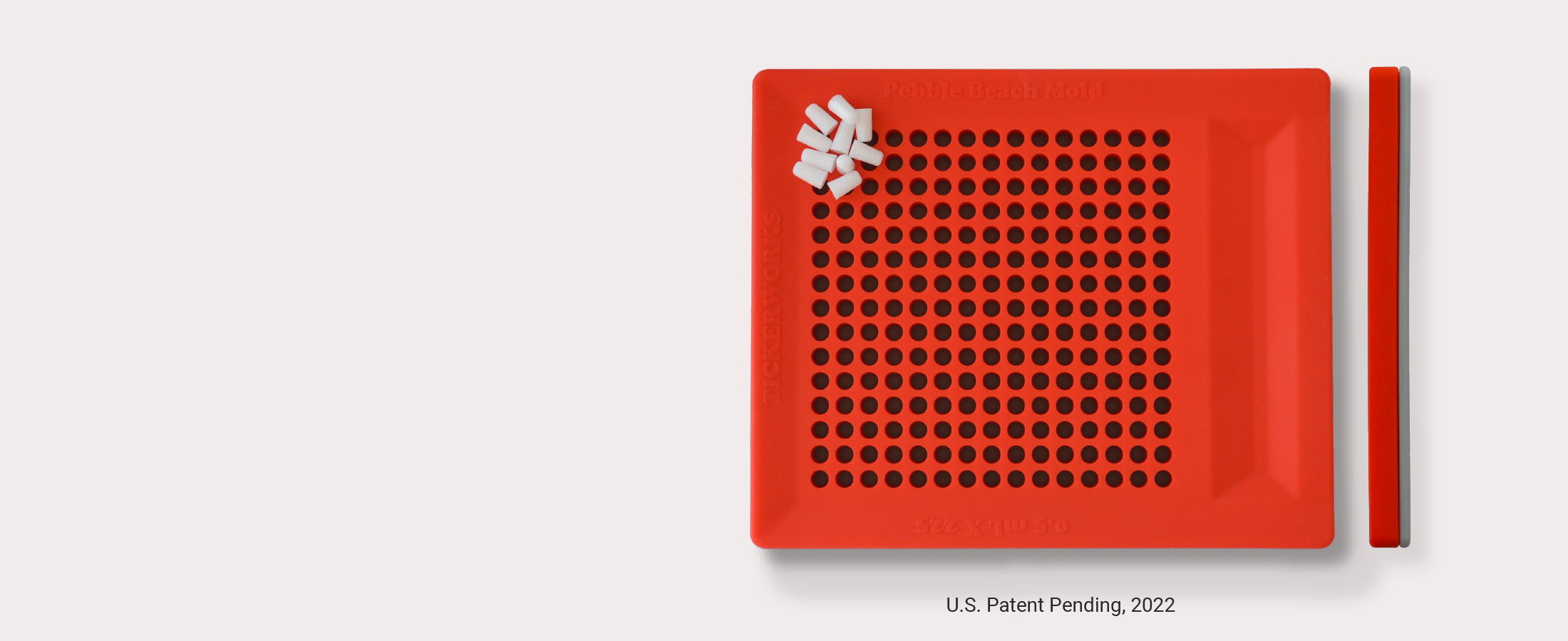 Second Generation
Pebble Beach
RD Troche Molds
Instead of filling individual troche cavities one-at-a-time, your compounding staff can now fill hundreds of troche lozenges at once.
R.D. Troche Molds are the most convenient way to make troches in your compounding pharmacy. Simply pour and disperse the melted mixture over the mold and cool to reveal vast numbers of newly-formed mini-Troches every day.
introducing our new
2ml Troche Mold