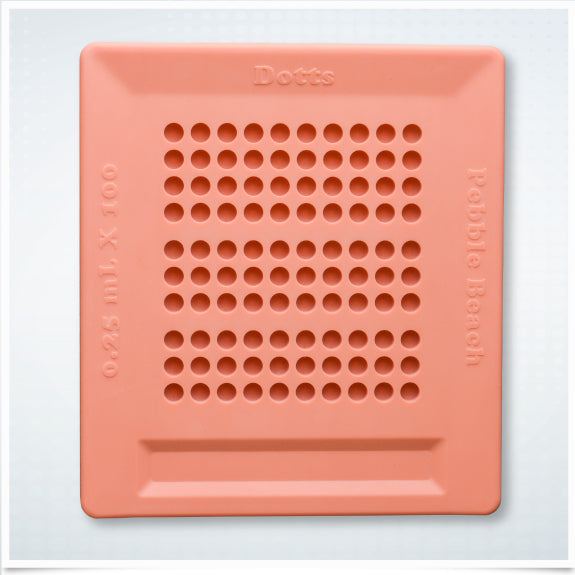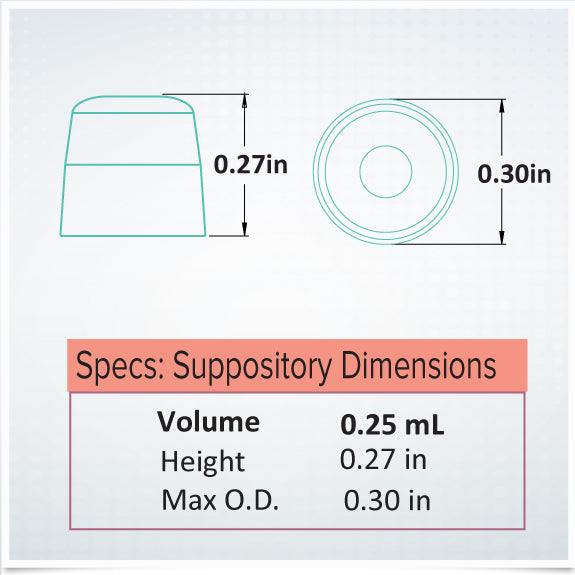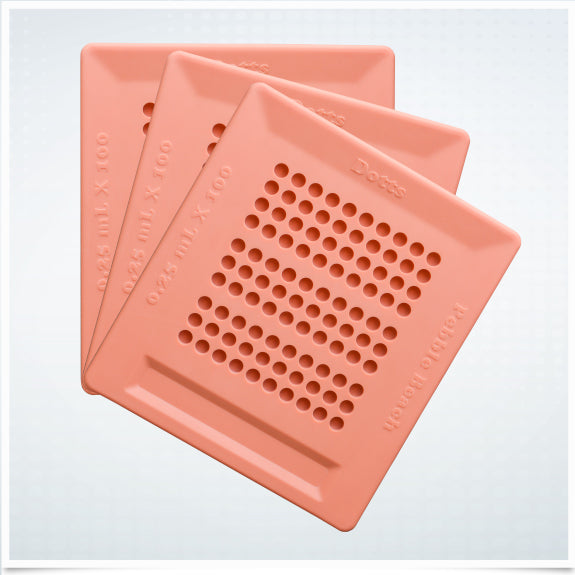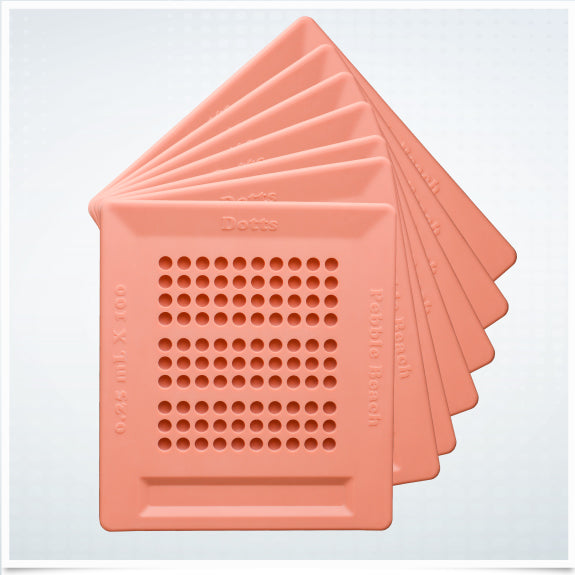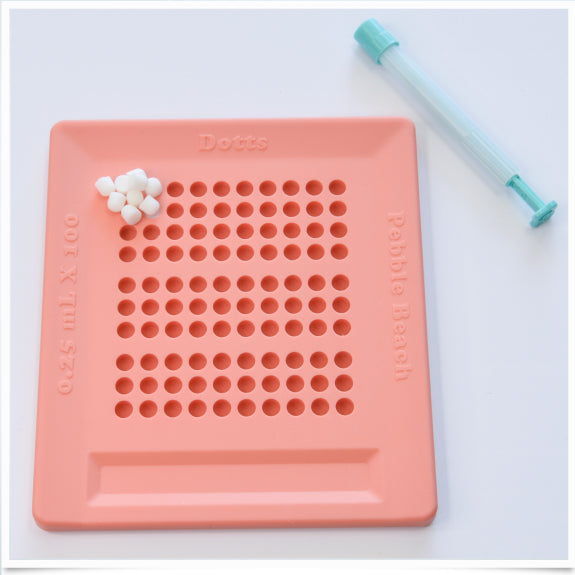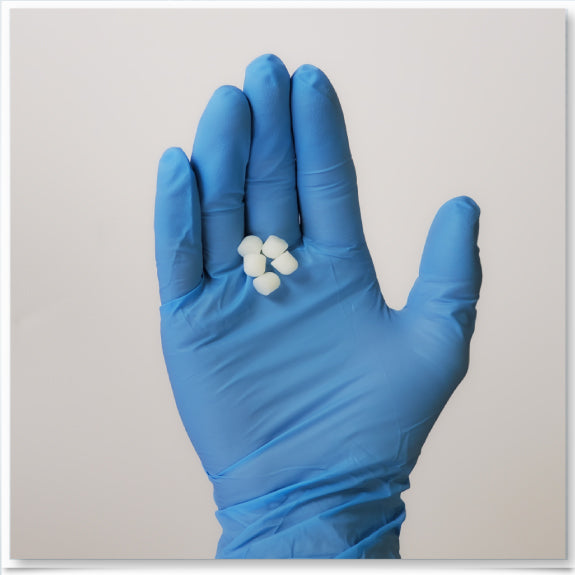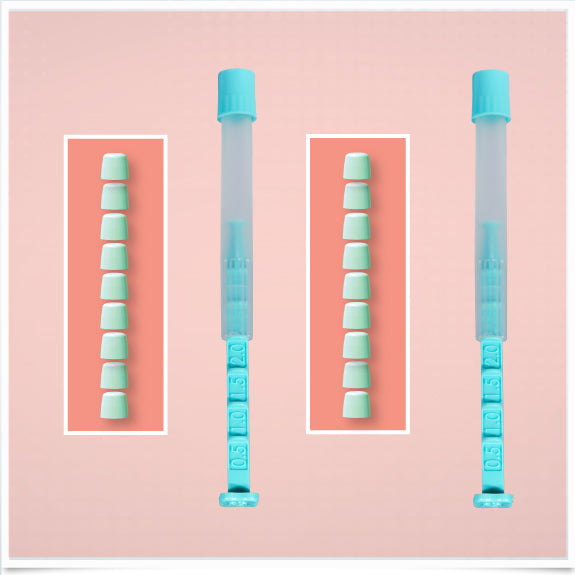 Pebble Beach Reusable Dotts Mold (0.25mL x 100 cavities)
Pebble Beach Suppository Dotts Molds are reusable, non-stick, and heat-resistant molds used by compounding pharmacies around the globe. Each mold contains One-Hundred cavities, arranged in groups of 30-30-40 for ease-of-compounding. Each cavity has a 0.25 mL volume capacity.
Compounding laboratories and pharmacists depend on Pebble Beach Suppository Dotts Molds to save costs and help improve patient adherence. The greatest value with Pebble Beach Dotts Molds lies in the productivity potential due to fast turnaround and ease of use. 

At time of purchase you will receive a compounding formula with calibration data; furthermore, you will receive formulas as TICKERWORKS releases additional ones. If you have questions about our formulary, or how to adapt your formulas for our suppository Dotts molds you can call and speak with one of our team members.
Pebble Beach Suppository Dotts Molds are manufactured with food-grade, high-density silicone. These molds are UV-stable and they offer high-flow properties to enable complex material formation and does not support microbial growth. In addition to high impact resistance, our silicone molds offer resistance to chlorine, most sanitizers, and common household cleaners.


The Pebble Beach Molds Feature our Pour and Disperse Proprietary Technology for Maximum Productivity. 
Benefits:
Improved patient adherence
Size and Shape offers optimal patient comfort
Reusable

High productivity
Easy to use
Environmentally friendly
Packaging Benefits:
Increased Dotts Molds
Increased 3.5x3.5" Scraping Spatulas
Formulas + Ongoing Release* 
Formula Conversion Support (limited)
Marketing Tools 
Referrals
30-Days Money Back Guarantee
One Year Full Warranty
Cavity Volume: 0.25 mL
Total Cavities per Mold: 100

Fits up to 75 mg of API per cavity

Heat resistant up to 302°F (150°C)
Compatible with suppository and troche bases from PCCA, Xenex Labs, Medisca, Fagron, Letco Medical, and others.
Tested with most standard

PEG and Fatty Acid suppository bases

Segmented cavity groups for controlled pouring
Incorporated run-off

 

trough

 

to collect excess material and to reduce waste
High-density, food-grade silicone material
Easy-to-Use for improved productivity
Easily transferable to child-resistant vials or packaging of choice
Dishwasher safe
Wt. 243 grams
SKU: PB025-1001, PB025-1002, PB025-1003, PB025-1007
*Other compounding supplies are available by contacting us directly.